Bad Beat Jackpot starting at 100k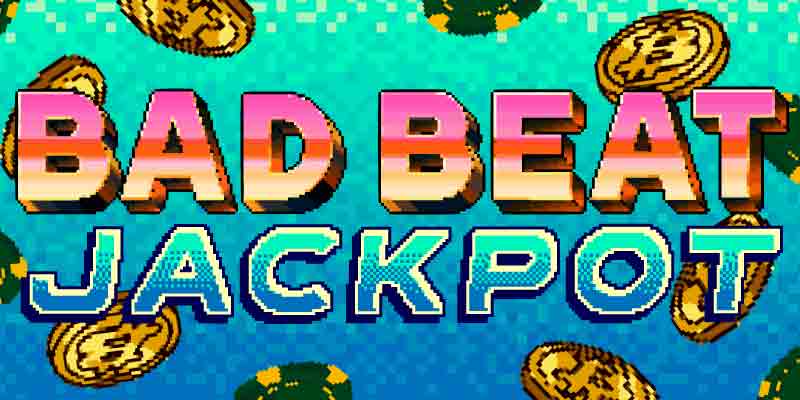 SwC Poker is proud to announce our Bad Beat Jackpot. Win big when you lose with Aces full of Kings or better in a qualifying situation:
The Bad Beat Jackpot is in play on all Jackpot tables when at least 4 players are dealt into the hand.
The Bad Beat Jackpot is activated when a player loses the main pot with AAAKK or better, and both the winner and loser have a qualifying hand.
A qualifying Full House or Straight Flush must play both hole cards.
A qualifying Four of a Kind must play a pocket pair.
The Bad Beat Jackpot can be won at our BBJ Hold'em tables, noted by the yellow background color and "Jackpot" table name. The rake taken in qualifying BBJ hands is 25% higher than our regular tables. This extra portion is contributed to the Bitcoin Poker Jackpot.
When hit, the jackpot pays out as follows:
35% to the loser of the hand
20% to the winner of the hand
15% shared between all other players dealt into the hand
10% house fee
​The remainder seeds the next jackpot. The initial jackpot was seeded with 100,000 chips. The current jackpot amount is shown at the top of the client, as well as on jackpot tables.