Poker Freerolls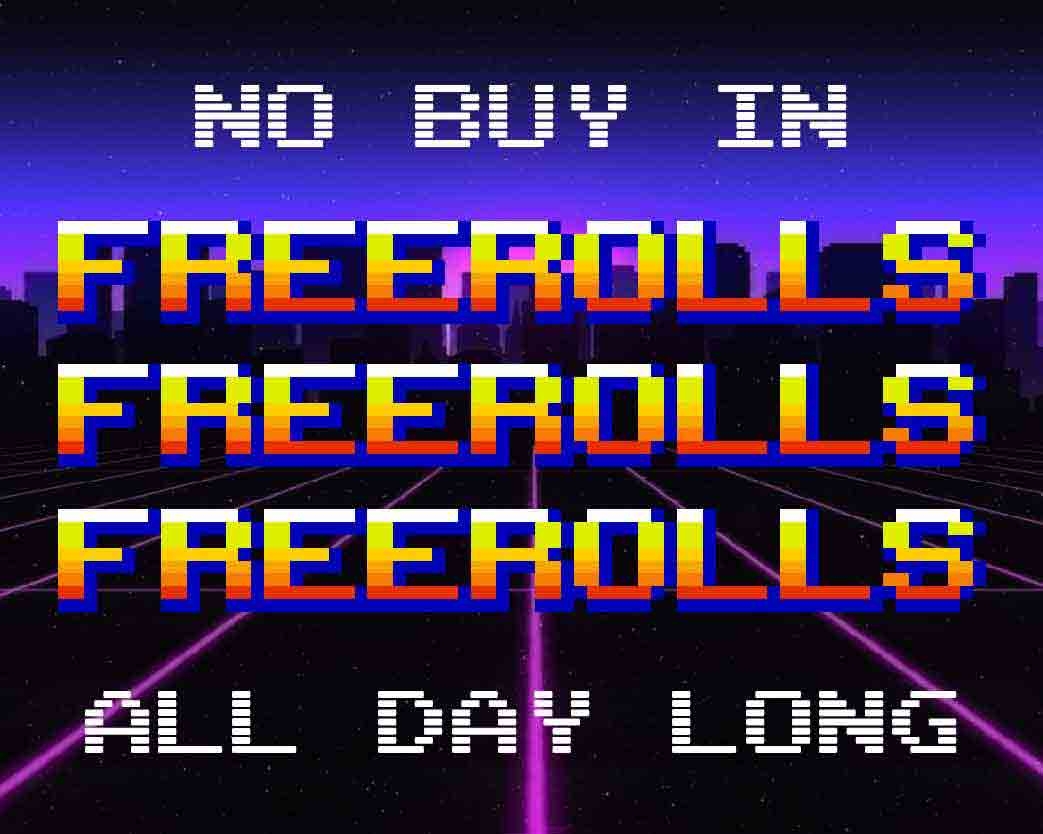 Free to enter, win real chips…
Free to play. All day. Every day. Only at SwC Bitcoin Poker. Poker Freerolls are Poker tournaments that don't cost anything to enter and have a small prizepool. All SwC accounts can enter immediately upon registration.
SwC Poker Freerolls
The Tournaments run every hour on the :30's and have 30 minutes of late registration. There is always a freeroll available for registration in the lobby.
New players can test our software for free by playing these tournaments. Our existing players that want to play the game of poker risk-free are welcome to enter as many freerolls as they wish as well.
Working your way up the ladder …
Because they do pay a small amount of chips to the winners, players cashing in a freeroll will have enough chips to play our No Rake Microstakes cash tables, extending the free poker experience.
SwC Poker freerolls showcase our wide variety of poker game variants offered.