PKO WEEK III BEGINS JAN 30TH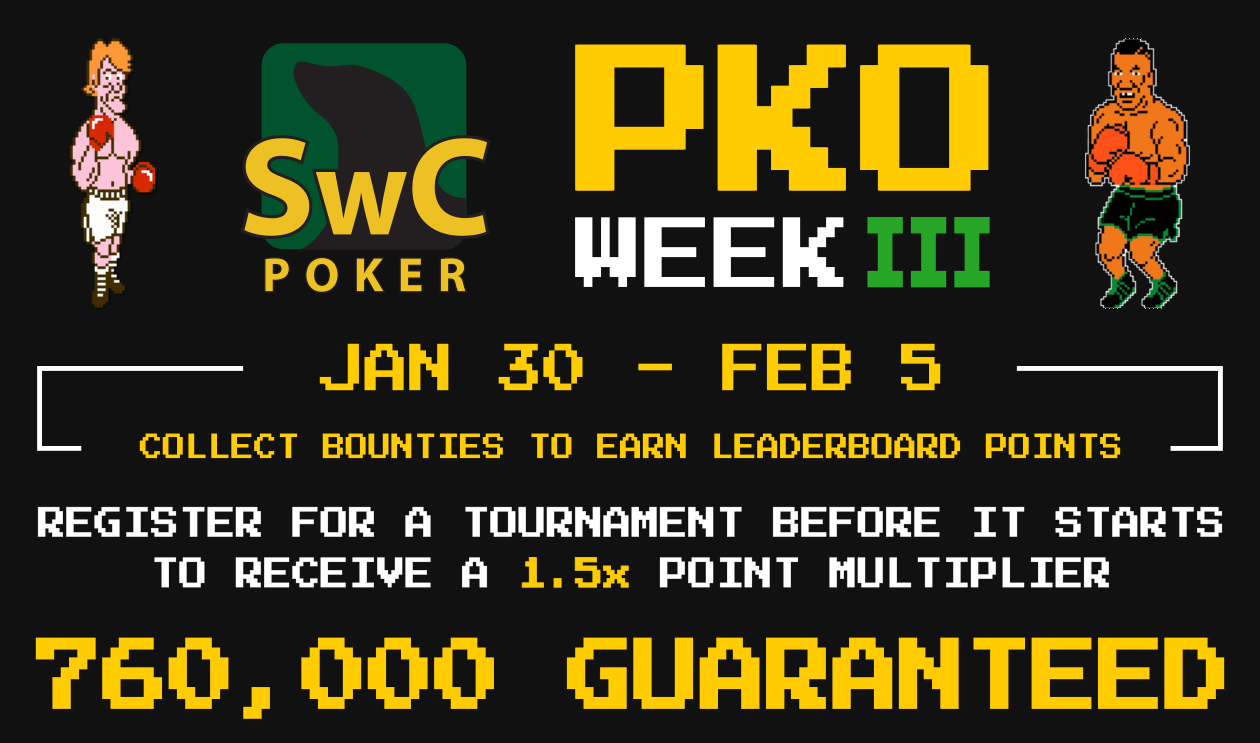 Yo, bitcoin poker players! Are you ready to step into the ring and claim victory? PKO Week III is here, and it's time to show the competition who the real champion is.
From January 30th to February 5th, we're bringing you the most intense week of Knockout tournaments yet.
Earn leaderboard points by knocking out your opponents and collecting their bounties. And if you're smart, you'll register early to receive a 1.5x leaderboard point bonus.
The top 16 finalists on the PKO Week Leaderboard qualify for the Total PKO Freeroll on February 6th, with 100% of prize money allocated to the bounty pool.
It's time to train hard and go the distance, this is your chance to climb the ranks to the top!
So, put on your gloves, and let's get ready to rumble!