May 2023 Software Update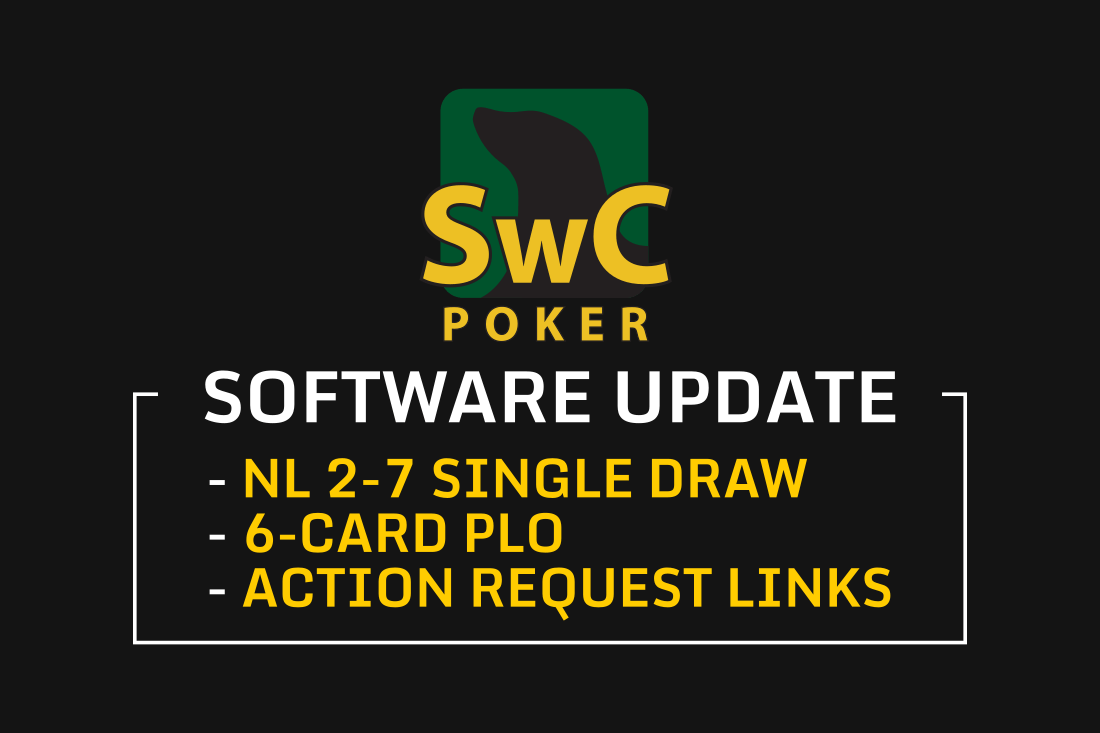 We are excited to announce a new software update that includes several exciting new games and features! Firstly, we have added No Limit 2-7 Single Draw, a popular variant of poker where the lowest hand wins. This game is played with a single draw, and players have the option to replace up to five cards.
In addition, we have added 6-Card Pot Limit Omaha, another exciting twist on the classic game of Omaha that is played with six cards instead of four. This adds a new level of complexity to the game and can be a fun challenge for both new and experienced players. The game is available in split pot H/L and high only variants.
We are also pleased to announce the return of 12-Game Mix, which replaces 11-Game after the addition of NL 2-7 Single Draw to the rotation. This means that players can now enjoy an even wider variety of games, providing a more diverse and challenging experience for all levels of players.
To help improve the user experience we have added "Action Requests" in the lobby chat that will now link directly to the game mentioned when clicked on. This will help to streamline the process of finding and joining the game of your choice, making it easier than ever to jump into the action.
In other news, we are happy to report that after the record high Bad Beat Jackpot was hit last month, the Jackpot has climbed to be worth over 1.575 Bitcoin. The rapidly increasing Bad Beat Jackpot means there is even more incentive to play and win big on SwC Poker.
Finally, we would like to remind players that we have launched a new Telegram channel at t.me/swcpoker. We invite players to join us there to reach out for support and offer feedback. We are always looking for ways to improve our platform and appreciate any feedback our players may have to share.