WELCOME 2023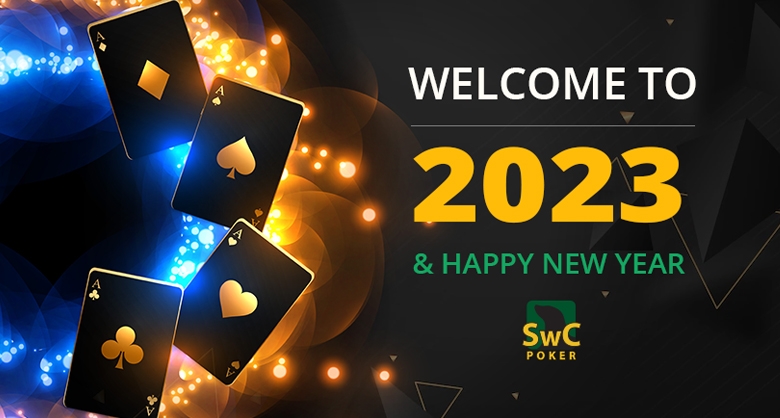 As we say goodbye to the old and welcome the new, we wanted to take a moment to thank you for being a part of our community.
We are excited to see what the new year brings and look forward to continuing to provide you with the best Bitcoin poker experience. We have new tournaments and a schedule of poker series planned for the coming year and we can't wait for you to join us.
As we look forward to the exciting possibilities that the new year holds, we would also like to remind our players about our Bad Beat Jackpot which is currently standing at an all time high of over 5 bitcoins!
The Bad Beat Jackpot can be won while playing at our specially marked cash game tables, noted by the yellow background color and Jackpot table name.
Imagine the feeling of having your big hand lose the pot, and yet walking away with a massive payout! It's truly a once in a lifetime opportunity, and it could happen to any of our players at any moment!
So as you make your resolutions for the new year, why not make one to try your luck at our Bad Beat Jackpot tables? With a payout of over 5 bitcoins, it could be the best decision you make all year!
We wish all of our players a happy and prosperous 2023, and we look forward to seeing you at the tables.
– SwC