BAD BEAT JACKPOT HIT FOR THE SECOND TIME THIS WEEK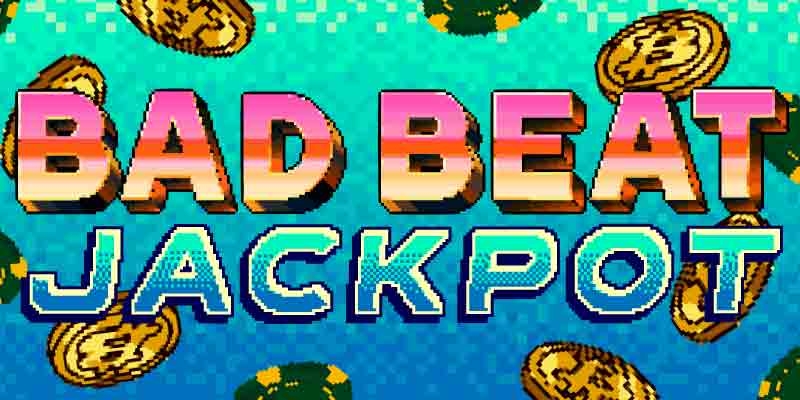 CHOOCHOOOOO WON THE POT OF 2,120 CHIPS WITH ACES FULL OF JACKS
The SwC Bad Beat Jackpot was hit for the second time this week! It was at 271,162 chips (0.271 BTC) when it was hit on January 14th! The six lucky SwC jackpot winners who were dealt in the hand have received their share of Bitcoin via chip distribution!


The action happened on hand #31333939 at one of our 25/50 No Limit Hold'em 9 max jackpot tables. The hand started with asfbhero looking down at 1010 on the button and ChooChooooo being dealt JJ in the big blind. The flop of 8A4 improved neither players hand, but the magic was yet to come. The action continued with an A on the turn, giving both players aces up and with another A falling on the river, the jackpot was triggered!
ChooChooooo won the pot of 2,120 chips with aces full of jacks and the small end of the jackpot worth 54,232 chips (0.0542 BTC) but biggest winner of this bad beat jackpot was asfbhero who received 94,906 chips (0.0949 BTC) for having aces full of tens beaten.

The other four players dealt in the hand; hardtime, Zinco, Mat197777 and leggieblufs1 all won a nice table share of 10,168 chips (0.0101 BTC) each. 

Congrats to all of our jackpot winners!

The new jackpot was reseeded at 54,232 chips (0.0542 BTC).
Come check out SWC poker, with industry leading low rake and our World famous Bitcoin poker bad beat jackpot, we want to show you how we take care of our players! Make sure you're playing a special Bad Beat Jackpot table on SwC for your shot at the SwC Bad Beat Jackpot!
Thank you for making SwCPoker the best bitcoin poker site in the World!