BAD BEAT JACKPOT HITS FOR OVER 600,000 CHIPS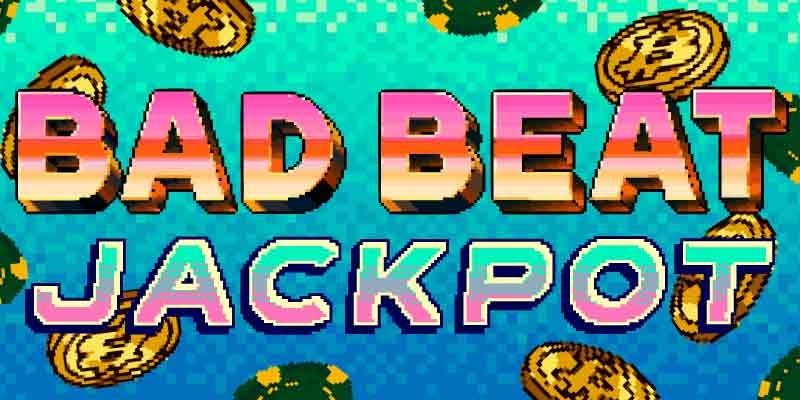 CONGRATULATIONS DE_POKR ON WINNING THE LION'S SHARE OF THE JACKPOT
The SwC Poker Bad Beat Jackpot was at 603,303 chips (0.603 BTC) when it was hit on March 25th! The seven lucky SwC Bitcoin Poker jackpot winners who were dealt in the hand have received their share of Bitcoin via chip distribution.
The action happened on hand #38650158 at one of our 25/50 No Limit Hold'em 9 max jackpot tables. The hand started with de_pokr looking down at AJ in the cut-off and alessandro being dealt AQ in the small blind.
The flop of AAK was a huge flop for both players, as they flopped trip aces. The action continued with an Q on the turn, giving alessandro aces full of queens, and left de_pokr up against the ropes with trip aces.
The J on the river, was exactly what both players were hoping for, as it now gave de_pokr aces full of jacks, and triggered the jackpot! alessandro won the pot of 9,700 chips with aces full of queens and the small end of the jackpot worth 120,660 chips (0.120 BTC) but the biggest winner of this bad beat jackpot was de_pokr who received 211,156 chips (0.211 BTC) for having aces full of jacks beaten.
The other five players dealt in the hand; Joaker, StingerWorm, ty4chips, barneybignut and depechebkn received a table share of 18,099 chips (0.018 BTC) each.

Congrats to all of our jackpot winners!

The new jackpot was reseeded at 120,660 chips (0.120 BTC).


Come check out SWC poker, with industry leading low rake and our World famous Bitcoin Poker Bad Beat Jackpot, we want to show you how we take care of our players!
Make sure you're playing a special Bad Beat Jackpot table on SwC for your shot at the SwC Bad Beat Jackpot! Thank you for making SwCPoker the best bitcoin poker site in the World!