BAD BEAT JACKPOT HITS FOR OVER HALF A MILLION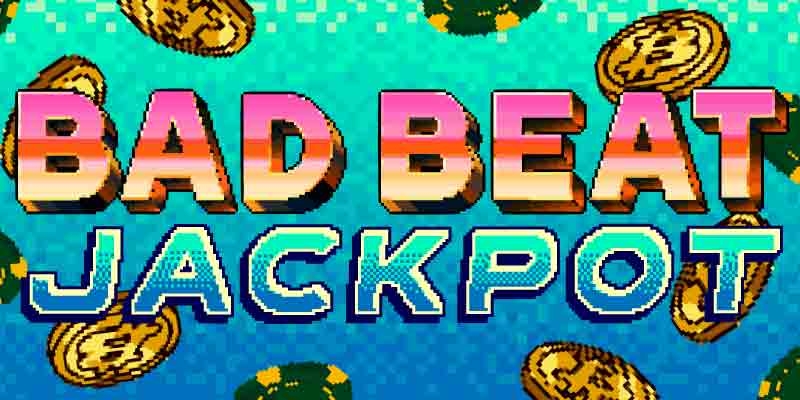 CONGRATS TO FRANKMARLENE FOR TAKING AWAY THE PRIZE
The SwC Poker Bad Beat Jackpot grew to 536,120 chips (0.53612 BTC) when it was hit once again on September 2! Five lucky jackpot winners shared the payout.
The action happened at one of our 25/50 no-limit hold'em 6-max jackpot tables. SpewBucket was dealt pocket aces and FrankMarlene was dealt pocket nines, setting up this memorable hand.
The flop came 99A, making both players confident that they had the best hand, but SpewBucket and his aces needed help, as aces full was now trailing quad nines.
Help came on the river when the final ace was dealt, which not only won the hand for SpewBucket with four aces, but also triggered the Jackpot by defeating quads!
SpewBucket received 107,224 chips (0.107224 BTC) for winning the hand, while the lion's share went to FrankMarlene, who was awarded 187,642 chips (0.187642 BTC) for this bad beat.
The other 3 players dealt in the hand, gilo, MrBug and Viggie, all received 26,806 chips (0.026806 BTC) for participating in the hand.
Congratulations to all of our jackpot winners! The jackpot has been reseeded and is already over 150,000 chips (0.15 BTC).
Come check out SWC Poker, with our world-famous Bitcoin poker games and industry-leading low rake! Make sure you're playing at a specially marked Jackpot table for your shot at the SwC Bad Beat Jackpot!