BAD BEAT JACKPOT SWELLS TO OVER 2,000,000 (2 BTC)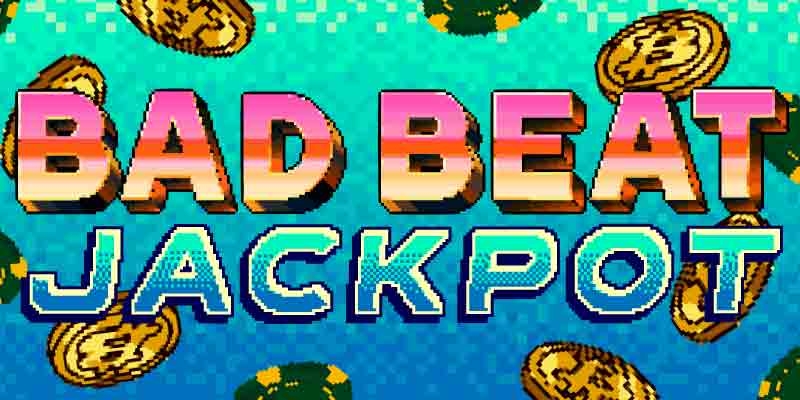 OUR LARGEST JACKPOT EVER IS STILL UP FOR GRABS
The SwC Poker Bad Beat Jackpot has grown for many weeks, swelling to its largest size ever! The Jackpot now sits at over 2.1 BTC and rising. Will you be part of the biggest payday yet?
Play at any of our Hold'em Jackpot tables (which have Jackpot in the title) to compete for your share of the prize. All hands at Jackpot tables which include 4 or more players are eligible.
The Jackpot activates when a player loses with Aces full of Tens or better, and both the winner and loser have a qualifying hand. A qualifying Full House or Straight Flush must play both hole cards. A qualifying Four of a Kind must play a pocket pair.
Full details can be found on our Bad Beat Jackpot page. With the unprecedented size of this BBJ, if it were to hit at your Jackpot table, you'd receive a table share of at least 45,000 chips.
And the lucky loser of the hand will receive over 700,000 chips! SwC Poker does not take extra rake at Jackpot tables. Instead, we give 20% of each drop on BBJ tables to the Jackpot fund.
We are proud to add extra excitement to the game without charging players more for the privilege. Make sure you're playing a special coloured BBJ table on SwC for your shot at the Bitcoin Poker Jackpot!