A BIG OL' BAD BEAT JACKPOT HITS AGAIN!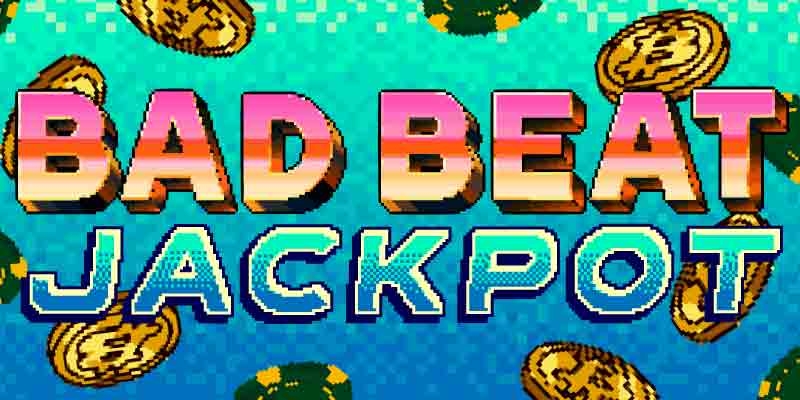 CONGRATULATIONS TO ALL THE WINNERS INVOLVED
The SwC Poker Bad Beat Jackpot was at 932,318 chips (0.932 BTC) when it was hit on December 4th. The five lucky SwC jackpot winners who were dealt in the hand have received their share of Bitcoin via chip distribution!
The action happened on hand #27629793 at one of our 50/100 No Limit Hold'em 6 max jackpot tables. The hand started with Korpster on the button looking down at AQ and Rezilli in the small blind with AK. The flop of AKQ gave both players aces up, with Rezilli ahead with aces and kings. The action continued with a 2 on the turn, not changing anything for either player. Then, the last ace in the deck spiked the river, giving both players aces full and triggering the jackpot! Rezilli won the pot of 17,794 chips with aces full of kings and the small end of the jackpot worth 186,463 chips (0.186 BTC) but still was left envious as the big end of the Bad Beat Jackpot was awarded to Korpster to the tune of 326,311 chips (0.326 BTC) for having aces full of queens beaten.
The other three players dealt in the hand; UterZorker, BrokeNeck and ZenMoney all won a nice table share of the Bad Beat Jackpot which came out to 46,615 chips (0.0466 BTC) each.
Congrats to all of our jackpot winners!
The new jackpot was reseeded at 186,463 chips (0.186 BTC), but has already climbed to over 200,000 chips (0.20 BTC).
Come check out SWC poker, with industry leading low rake and our World famous Bitcoin poker Bad Beat Jackpot, we want to show you how we take care of our players!
Make sure you're playing a special colored Bad Beat Jackpot table on SwC for your shot at the SwC Bad Beat Jackpot! Thank you for making SwCPoker the best bitcoin poker site in the world!