THE SWC POKER BAD BEAT HITS AGAIN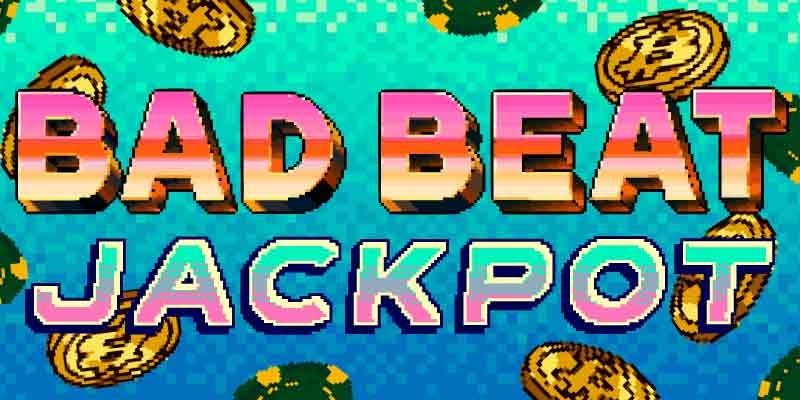 THE PLAYERS SHARED OVER 500K CHIPS IN THE LATEST HIT.
The SwC Bad Beat Jackpot was just hit again, with just over half of a Bitcoin paid out to the winners! The lucky SwC poker players will split a total distribution of 515,132 chips (0.515132 BTC).
The action happened on hand #17493113 at one of our 25/50 No Limit Hold'em jackpot bitcoin poker tables.
Dutchschultz was holding A10 and flopped aces and tens, with the flop reading Ad10d5d. Dkpoker, who was holding AhKc. With the turn, came the Ac, giving dutchschultz aces full of tens.
The Ks hit the river, which filled up dkpoker's hand, now making aces full of kings. With the final board showing Ad10d5dAcKs, the exact minimum jackpot requirements were met, with aces full of tens or better beat!
Dkpoker received 151,829 chips(0.151829 BTC) for winning the hand, while the biggest share went to dutchschultz as he was awarded 265,701 chips (0.265701 BTC) for having aces full of tens beaten.
The other 7 players who were dealt in the hand all received 16,267 chips (0.016267 BTC) for being dealt into the hand. Congrats to all of our jackpot winners! The new jackpot is already over 190,000 in chips (0.19 BTC).
Come check out SWC poker, with industry leading low rake and our World famous Bitcoin poker bad beat jackpot, we want to show you how we take care of our players!
Make sure you're playing a special colored Bad Beat Jackpot table on SwC for your shot at the SwC Bad Beat Jackpot!