ACEMONTH TAKES THE LION SHARE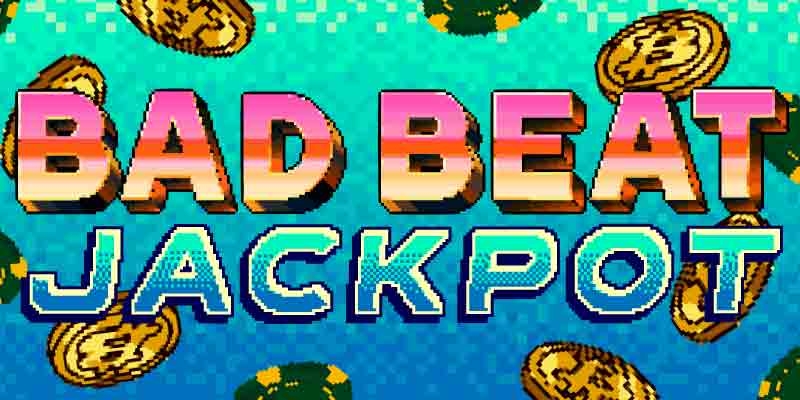 BAD BEAT JACKPOT WAS AT 403,825 CHIPS SHARED AMONGST 4 PLAYERS
The four lucky SwC jackpot winners have received their share of Bitcoin via chip distribution!

 The action happened on hand #24945081 at one of our 25/50 No Limit Hold'em 6 max jackpot tables on November 2.
This SwC bad beat jackpot was special, it will go down as the classic example of the bare minimum! It featured the bare minimum amount of players needed to be dealt in, four. The bare minimum hand needed to be beaten, aces full of tens. And, the bare minimum hand needed to beat that hand, aces full of jacks. Absolutely spectacular!
To kick it off, acemonth was dealt A10 and Nammus was dealt AJ, setting up this memorable hand. The flop came 510A. The turn brought an A, giving acemonth acesfull of tens. Then a river J not only won the hand for Nammus, but also triggered the Jackpot, where aces full of tens or better needs to be beaten. Truly a perfect river card for both players!

Nammus received 80,765 chips(0.087 BTC) for winning the hand, while the big share went to acemonth who was awarded 141,339 chips (0.141 BTC) for having their aces full of tens beaten.

The other 2 players who were dealt in the hand, Dalanthi and Tranz4mer, both received 30,286 chips (0.0302 BTC) for participating in the hand.

Congrats to all of our jackpot winners!

 The new jackpot has been reset and is already over 123,000 in chips (0.123 BTC).


Come check out SWC poker, with industry leading low rake and our World famous Bitcoin Poker Bad Beat Jackpot, we want to show you how we take care of our players!
Make sure you're playing a special colored Bad Beat Jackpot table on SwC for your shot at the SwC Bad Beat Jackpot!