AN EYE-OPENING SHOWDOWN!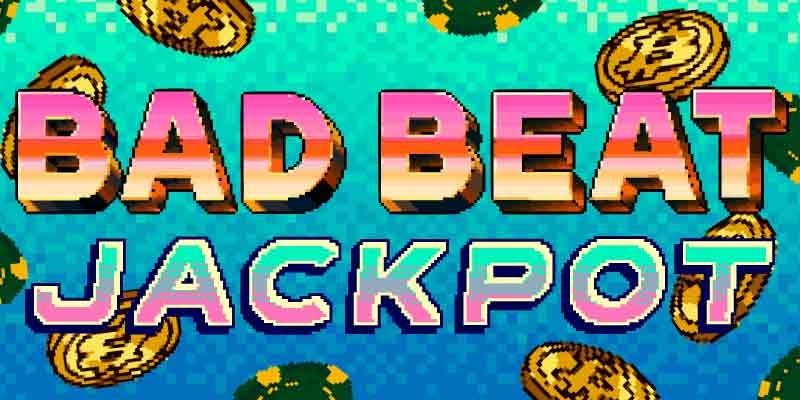 CONGRATULATION XADS FOR TAKING THE JACKPOT AWAY
The SwC Poker Bad Beat Jackpot was just hit in spectacular fashion! Even though it was recently hit, SwC poker still paid out 0.1995 Bitcoin to the lucky winners! The Bitcoin Poker Jackpot winners have received their share via chip distribution of 199,500 chips (0.1995 BTC)!
The action happened on hand #18243551 at one of our 25/50 No Limit Hold'em jackpot tables. Xadz was dealt pocket KK, Vonkin was dealt QQ and EndTheFed was dealt JJ, setting up an eye-opening showdown. With the board running out heavy on aces, all three players made aces-full. The final board showed 4A4AA.
Xadz received 57,000 chips (0.057 BTC) and the pot for winning the hand with aces full of kings, while the big share went to Vonkin, as he was awarded 99,750 chips (0.09975 BTC) for having his/her aces full of queens beaten.
EndTheFed took a bad beat in this bad beat hand, coming in 3rd place with his jackpot qualifying aces full of jacks, but only received a table-share, as is standard in the extremely rare cases when 3 hands qualify for the jackpot. EndTheFed and the other 5 players who were dealt in the hand all received 7,125 chips (0.007125 BTC) for participating in the hand.
Congrats to all of our jackpot winners!
The new jackpot is increasing every minute and is currently over 176,000 in chips (0.176 BTC).
Come check out SWC poker, with industry leading low rake and our World famous Bitcoin poker bad beat jackpot, we want to show you how we take care of our players!
Make sure you're playing a special colored Bad Beat Jackpot table on SwC for your shot at the SwC Bad Beat Jackpot!