ANOTHER MASSIVE BAD BEAT JACKPOT HITS!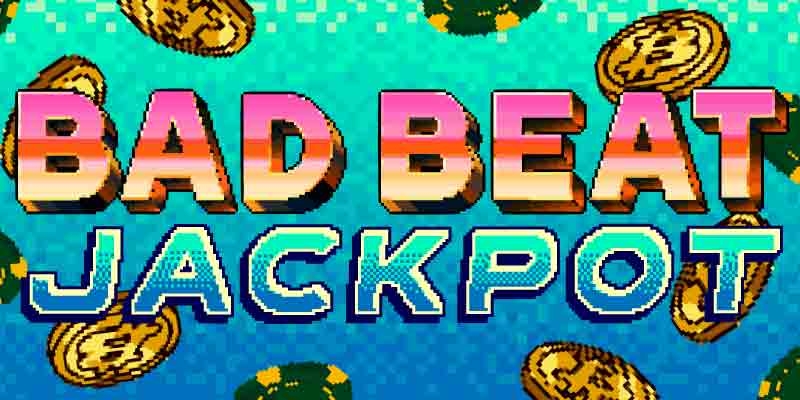 FIVE PLAYERS WALK AWAY WITH JACKPOT WINNINGS AFTER LATEST BAD BEAT HIT
The SwC Poker Bad Beat Jackpot was at 875,718 chips (0.875 BTC) when it was hit on October 20th. The five lucky SwC bitcoin poker jackpot winners who were dealt in the hand have received their share of Bitcoin via chip distribution! The action happened on hand #24046062 at one of our 25/50 No Limit Hold'em 6 max jackpot tables.
Jonx looked down at AK and started the hand off with a preflop raise, pablo16 called from the big blind with AJ. The flop came 9AJ and pablo16 check-raised his top two pair. Jonx called. The turn came a K, now hiving Jonx top two pair. Both players checked the turn.
Then an A on the river led pablo16 to go all-in with his aces full of jacks, and Jonx made the easy call with aces full of kings. 

Jonx received 175,143 chips(0.175 BTC) for winning the hand, while pablo16 took the bad beat of losing aces full of jacks and was awarded a massive 306,501 chips (0.306 BTC).

The other 3 players who were dealt in; ToneVays, AKchic and Topnotch73 all received 43,785 chips (0.0437 BTC) for participating in the hand.

Congrats to all of our jackpot winners!

The new jackpot has been reseeded at 175,143 chips (0.175 BTC).


Come check out SWC poker, with industry leading low rake and our World famous Bitcoin poker Bad Beat Jackpot, we want to show you how we take care of our players!
Make sure you're playing a special colored Bad Beat Jackpot table on SwC for your shot at the SwC Bad Beat Jackpot!