BAD BEAT JACKPOT HITS BIG FOR OVER A FULL BITCOIN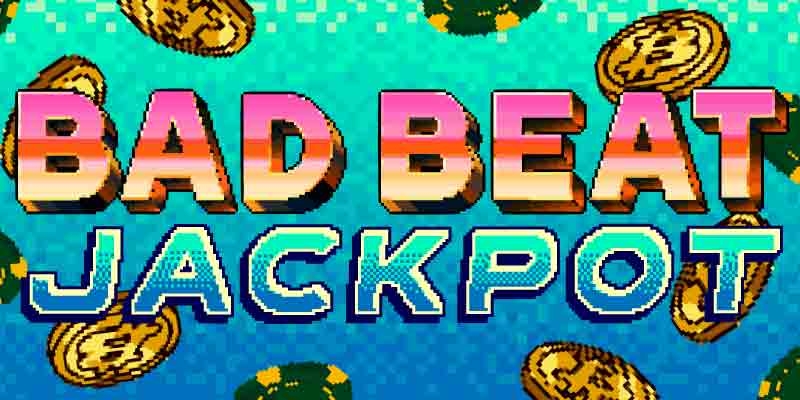 SEVEN LUCKY WINNERS TAKE AWAY THE FIRST BBJ OF THE YEAR
The SwC Poker Bad Beat Jackpot was hit for over a full bitcoin! It was at 1,080,631 chips (1.08 BTC) when it was hit on January 11th, and was the 1st BBJ hit in 2020! The seven lucky SwC jackpot winners who were dealt in the hand have received their share of Bitcoin via chip distribution!
The action happened on hand #31118584 at one of our 25/50 No Limit Hold'em 9 max jackpot tables. The hand started with Curtains looking down at QQ and Alessio being dealt KK. The flop of 8AA gave both players aces up, with Alessio ahead with aces and kings. The action continued with an A on the turn, giving both players aces full and with a 5 falling on the river, the jackpot was triggered!
Alessio won the pot of 8,994 chips with aces full of kings and the small end of the jackpot worth 216,126 chips (0.216 BTC) but still was left a bit envious as the big end of the Bad Beat Jackpot was awarded to Curtains who received a massive pile of 378,221 chips (0.378 BTC) for having aces full of queens beaten.
The other five players dealt in the hand; beaver_willy, uGot0Chance, pistolslap, asfbhero and H2SO4 all won a nice table share of 32,418 chips (0.0324 BTC) each.Congrats to all of our jackpot winners!The new jackpot was reseeded at 216,126 chips (0.216 BTC).Come check out SWC poker, with industry leading low rake and our World famous Bitcoin poker Bad Beat Jackpot, we want to show you how we take care of our players!
Make sure you're playing a special Bad Beat Jackpot table on SwC for your shot at the SwC Bad Beat Jackpot!
Thank you for making SwCPoker the best bitcoin poker site in the World!